A Note From Our Founder:
"The proper development, evolution and embodiment of the masculine energy in modern times has passed over many of the men in our society.
Men from an early age yearn for masculine presence, guidance and mentorship.  When there are no elders in the home or community to bring it to them, they have little choice but to go seek it elsewhere.  What we end up with are uninitiated men following other uninitiated men looking for answers in a society driven by values of materialism...feeding their egos and starving their souls........"
"I'm still buzzing from yesterday's offering, Amir. A full day of going within, going all in and connecting was exactly what my heart was craving. Beautiful, tactical, sacred and rejuvenating...all powerful reminders. And today, some brand new inspiration. Thank you."
— Jimmy Franzo
"Highly recommended! What an inspiring group of men, lead by an insightful and heart centered teacher. I came with an open mind, and left overflowing with love and admiration for myself, my fellow man, and the divine feminine. Boys, who "think" they are men, try to control by force...real men, lead by empowering others. I'm thankful someone like Amir is holding space for such teachings. The world needs more men doing this kind of work...now, more than ever!"
— JBW
"It's been a day since the Embodied Masculine workshop and I'm still amazed at the journey Amir led us through, touching the emotion and power of the warrior and lover, and how we can embody them both at the same time. It was great to be surrounded by a group of men who were able to go "all in" and show their strength and fierce vulnerability.  We need more of this!"
— Berry Sween
"I have known Amir for over 25 years and have watched his growth as a man, father, friend and spiritual mentor to many men. He is a man of great integrity and compassion and has a wealth of experience and spiritual tools to help others grow. I have no doubt that what he has to offer will benefit all who participate."
— Phil Rowland
"Amir has helped me put my life back together and then some.  Today I have a purpose.  I know who I am, and I have the discipline and tools required to continue evolving.  He is a grounding force.  It's been a hell of a journey."
— Matthew Boylan
"I had an amazing experience at my first men's workshop.  I'm going through a transition in my life where I need the guidance and understanding men and this workshop really helped me receive that and have a deeper understanding on what other men are going through.  I recommend Embodied Masculine workshops to all men! 
— Ash Ladjevardi
"I felt extremely powerful at the end of the workshop. I experienced true camaraderie with a group of complete strangers and it was profound."
— Dylan Lunde
Archetypes of the Embodied Mature Masculine (KWML)
The Evolution of the Embodied Masculine (Red/White/Black)
TRAINING IN RED
A man in the state of Red is symbolic of all the feelings of a typical teenage boy – uninhibited passion, rebellion, self-gratification, aggression, lust, desire for power. The red sash of this man is out of control and dangerous, yet he is a source of great vitality and power that only needs a channel of greater maturity to hone himself. Through training by elders in his community, he can hone this energy so it does not own him.
INITIATION IN WHITE
In white, he desires to save the world from all its ills. He longs for truth and justice. He wishes to be good and do good. He is an idealist. Yet, for all his good qualities, he is also naive. The man who embodies the white masculine energy doesn't have the awareness to notice that many of the ills he wants to save the world from are projections of his own unconscious traumas and desires. He goes on a crusade to save the world from that which he doesn't like in himself.
PURPOSE IN BLACK
A man in the state of black, however, "eats" his shadows and comes to a level of acceptance about his own flaws. This is where shadow work is not introduced, but digested by the masculine.  There is a strong level of humanity, even humor, to the the man in the state of back. He surrenders control of his life to the acceptance of his limitations and the inevitability of death. He becomes trustworthy, powerful and compassionate.
THE EMBODIED MASCULINE BLOG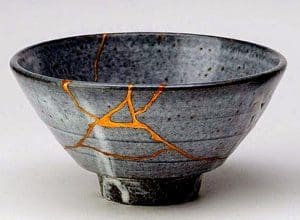 The work of exploring the wound is not an easy path, yet if we don't have the courage to turn and face our wounds, we will spend a lifetime running from them. In turn, they will run our lives unconsciously, and we may never know our greatest gifts.
Read More