Embark on the journey of self discovery in this day-long workshop by exploring the centerpiece of the mature masculine archetype, The King.
The mature masculine archetypal energy of the King, in his embodied fullness, is a blessing onto his family,  community and organization. He has regenerative power bestowed upon him, and as an instrument of the Divine, he brings order out of chaos to his domain.  In his shadow forms, he compensates for the absence of Divine energy by ruling as the Tyrant through force, or he falls impotent becoming the Weakling in his own life.
What previous workshop attendees have to say
"I'm still buzzing from yesterday's Warrior/Lover workshop. A full day of going within, going all in and connecting was exactly what my heart was craving. Beautiful, tactical, sacred and rejuvenating...all powerful reminders. And today, some brand new inspiration. Thank you."
— Jimmy Franzo
"Highly recommended! What an inspiring group of men, lead by an insightful and heart centered teacher. I came with an open mind, and left overflowing with love and admiration for myself, my fellow man, and the divine feminine. Boys, who "think" they are men, try to control by force...real men, lead by empowering others. I'm thankful someone like Amir is holding space for such teachings. The world needs more men doing this kind of work...now, more than ever!"
— JBW
"It's been a day since the Embodied Masculine workshop and I'm still amazed at the journey Amir led us through, touching the emotion and power of the warrior and lover, and how we can embody them both at the same time. It was great to be surrounded by a group of men who were able to go "all in" and show their strength and fierce vulnerability.  We need more of this!"
— Berry Sween
"I had an amazing experience at my first men's workshop.  I'm going through a transition in my life where I need the guidance and understanding men and this workshop really helped me receive that and have a deeper understanding on what other men are going through.  I recommend Embodied Masculine workshops to all men!
— Ash Ladjevardi
"I felt extremely powerful at the end of the workshop. I experienced true camaraderie with a group of complete strangers and it was profound."
— Dylan Lunde
FULL DAY TRAINING FOR A MAN WHO WANTS TO:
Get clarity on his purpose and direction in life
Eradicate fears and resentments so they don't play a role in his daily decision making which shapes his life
Learn to cultivate a connection to Source energy and not be burdened by his circumstances
Develop a manifestation practice
Learn to raise his energy to bring himself in alignment with what he wants to call into his life 
Live and take action from a place of strength and not fear
Lead in his intimate relationships in order to support his feminine partner to let go into him and trust him more.  
Get back into integrity with himself and/or with  his partner
Get an overview of all masculine archetypes and their shadows to see how they play a role in his life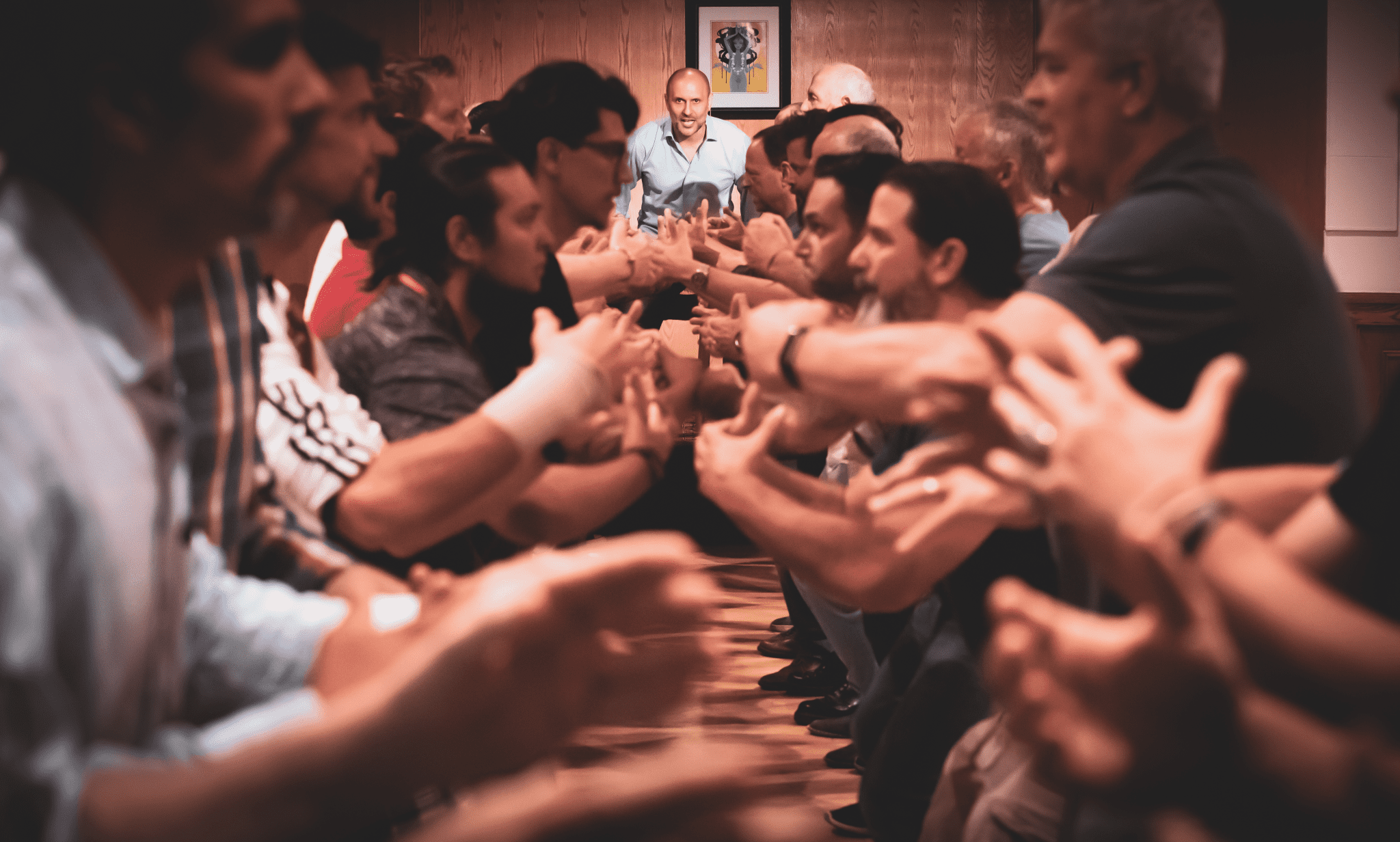 Rise of The King
Psychologist Robert Moore took the concept of Jung's archetypes and used it to create a framework that explained the development of mature and integral masculinity in men. Moore argued that the problems we see with men today - violence, aloofness, not being in touch with purpose - are a result of modern men not adequately exploring or being in touch with the primal, masculine archetypes that reside within each one of us.
According to Moore, masculine psychology is made up of four major archetypes: King, Warrior, Magician and Lover. In order for a man to achieve mature masculine strength and energy, he must be in touch with all four.  We will be diving in to the exploration of the centerpiece archetype - The King - through various practices and training during this workshop.  Learn more about the archetypes.
Date And Time:
TBD
Location/Address:
Yoga Desa
120 N Topanga Canyon Blvd
Topanga, CA 90290
Fee:
$125.00
Scholarships:
EMBODIED MASCULINE WILL ALWAYS MAKE 2 SPOTS OPEN FOR SCHOLARSHIP. IF YOU ARE IN NEED OF FINANCIAL ASSISTANCE AND WOULD LIKE TO TAKE ADVANTAGE OF A SCHOLARSHIP FOR THIS WORKSHOP, PLEASE SEND US an email at info@embodiedmasculine.com.
Refund Policy
Refund up to 10 days before event
Logistics:
The workshop will be capped at 20 men.  There are no late entries and no early departures in order to maintain the integrity of the container.
Schedule:
Not yet announced
PREPARATION:
Wear comfortable clothing as there will be breath work, movement and yoga. Bring a notebook and pen.  We will provide yoga mats, blankets and seat cushions.  You are welcome to bring your own yoga mat if you wish. You may also want to bring a bottle of water and a few snacks.  There is a restaurant a few doors down from Yoga Desa that you can grab a light bite during the hour and a half break.
QUESTIONS:
Email info@EmbodiedMasculine.com if you have any questions about the workshop.