Introduction To Shamanism
(A 12 week IPHM accredited online course)
turn on video audio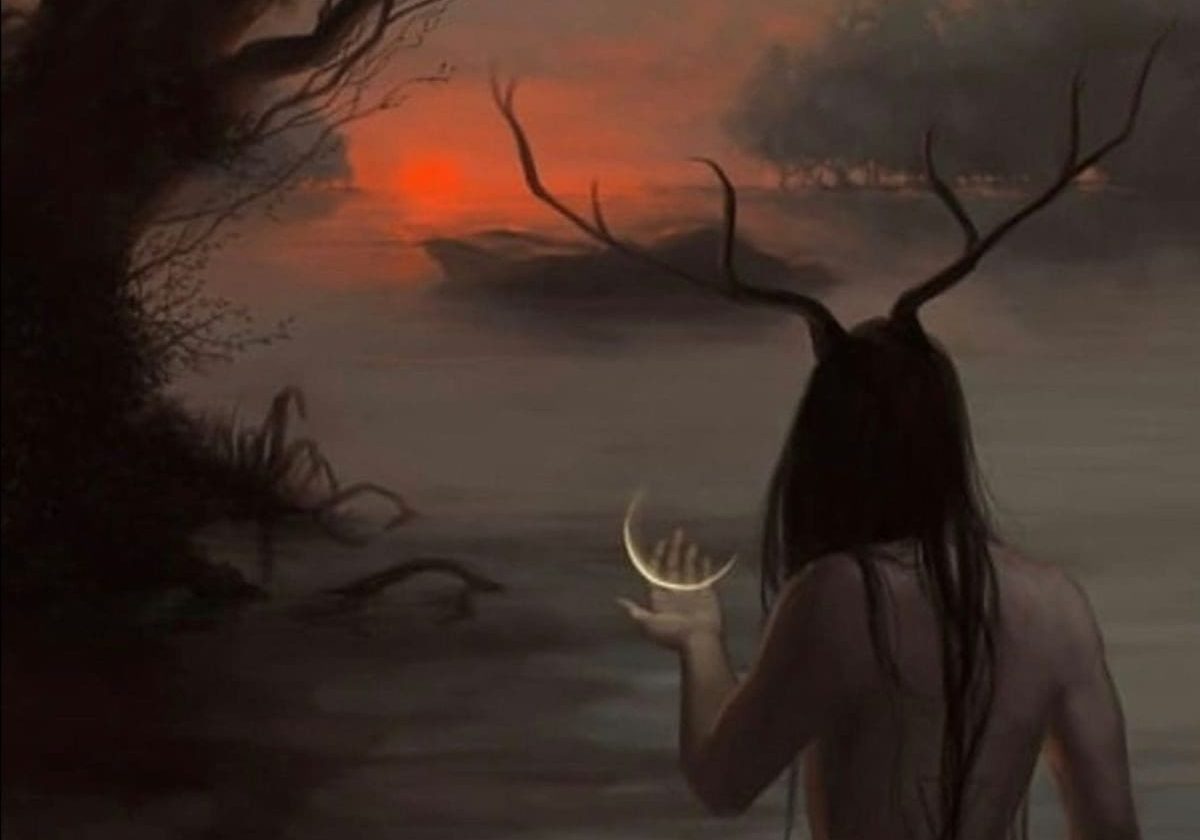 Throughout human history, the shaman's purpose has been to serve their community. Traditionally, shamans were healers, seekers of truth, peacemakers, and keepers of wisdom. Most of all, shamans saw beyond our physical world into the world of spirit. Today, our community is global. Never before have we been more aware of our interdependence and connection—with each other and with the natural world. Is it any wonder shamanism—the oldest spiritual tradition—is now on the rise? We invite you to discover The Power of Shamanism in this 12 week online course.
Graduates of this program will be accredited by IPHM
Full interview with Amir Khalighi & Jordan "Mockingbird" Mitchell surrounding Shamanism and this course
MEET YOUR INSTRUCTOR - JORDAN "MOCKINGBIRD" MITCHELL
Born on the brackish waters of South Florida, Jordan Mitchell, aka Mockingbird, was raised to know and love the land. At 18, with the USA behind him, initiations into cultures from Egyptian to Mongolian to Chinese oriented his worldview around discovery of humanity's great chest of knowledge. An artist first, Jordan Mitchell's passion is creation. "Playing with the cosmic fire to tell stories is one of life's great pleasures and a timeless medicine for the human heart."
Mitchell's path of shamanic study has been ongoing since his early 20's, driven by a quest for self-healing from chronic illness. 15 years of gnostic studies, a fortunate meeting with an Apache medicine man, finding god naked in the waters of the Amazon, singing to the plants, listening to the sacred fire of the land—through trial, initiation, guidance and a great deal of persistence, the ways of healing reveal themselves.
Jordan Mitchell is a dedicated teacher of the old ways which have enriched his life with majesty and wonder. Some of those ways were directly passed to him, others were conjured. A martial artist, ceremonialist, shaman, pioneer and eternal novice, Mockingbird Mitchell is a servant of the nameless creator spirit of unity, compassion, peace and truth. Connect with him to learn the old ways of valor—a path of allyship with the guardian spirits of the Earth.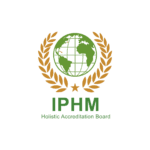 This program is IPHM accredited. The International Practitioners of Holistic Medicine (IPHM) has been developed to provide the general public and health care professionals with a body of regulated professionals, all hold relevant qualifications or experience to recognised levels. All who complete this program will received the IPHM members certification, gain access in securing holistic business insurance for their offerings, and more.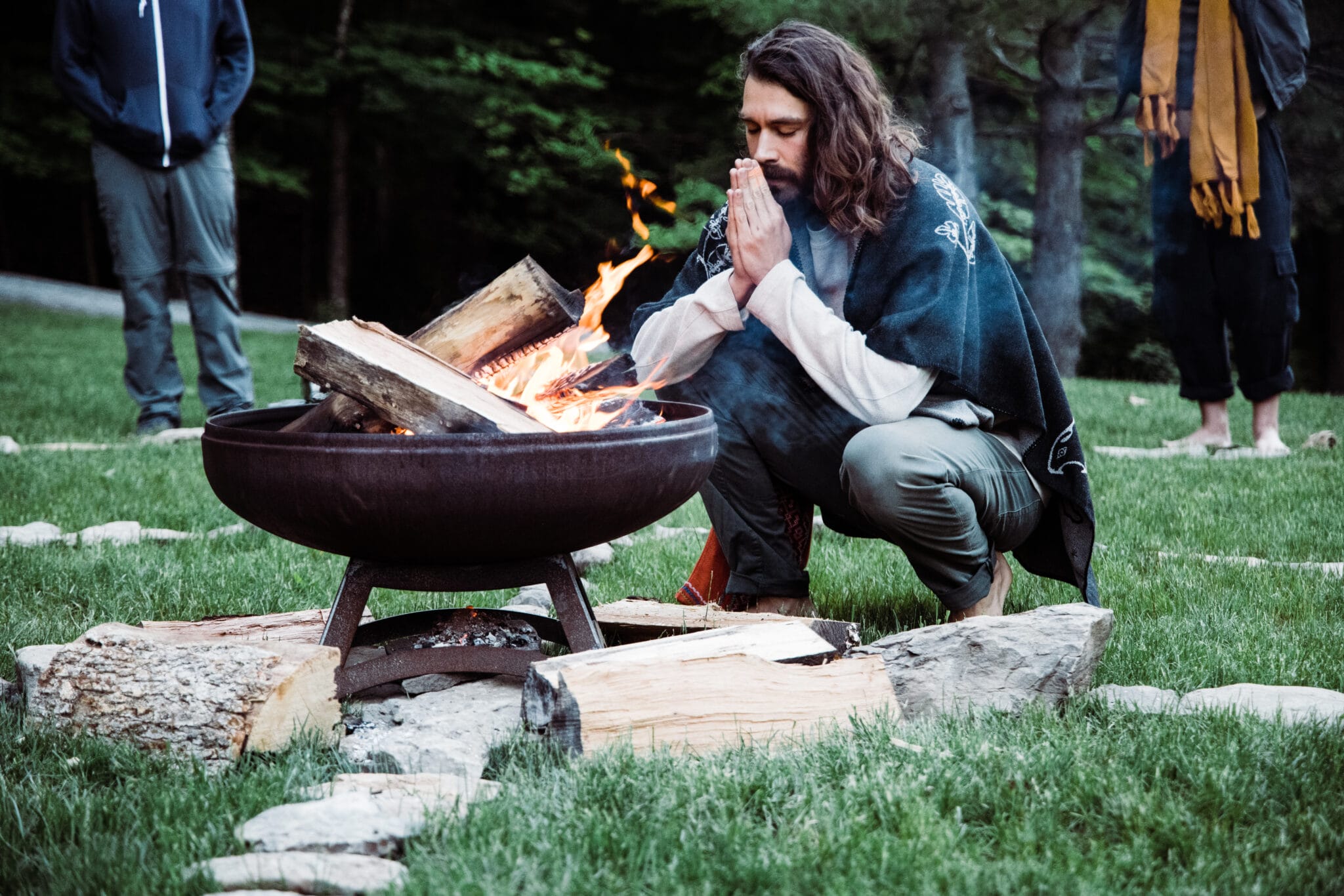 All modules will be recorded in case you are not able to attend the live session. Plus, an optional 1-hour Q&A session will be offered on the last Tuesday of each month to support and answer any questions as we progress through the course.
Module #1
Saturday August 13, 2022 (8:30 a.m - 12:30 p.m PST) Module Study & Practice
---
Module #2
Saturday August 27, 2022 (8:30 a.m - 12:30 p.m PST) Module Study & Practice
---
Q & A (optional)
Tuesday August 30, 2022 (6:00 p.m - 7:00 p.m PST)
---
Module #3
Saturday September 10, 2022 (8:30 a.m - 12:30 p.m PST) Module Study & Practice
---
Module #4
Saturday September 24, 2022 (8:30 a.m - 12:30 p.m PST) Module Study & Practice
---
Q & A (optional)
Tuesday September 27, 2022 (6:00 p.m - 7:00 p.m PST)
---
Module #5
Saturday October 08, 2022 (8:30 a.m - 12:30 p.m PST) Module Study & Practice
---
Module #6
Saturday October 22, 2022 (8:30 a.m - 12:30 p.m PST) Module Study & Practice
Q & A (optional)
Tuesday October 25, 2022 (6:00 p.m - 7:00 p.m PST)
---
Benifits From Taking This Course:
Tap into the ANCIENT wellspring of all human spiritualities
Discover your own POWER to enter the universe within
Cultivate a relationship to new sources of INNER STRENGTH
Connect with your ANCESTRY
EXPLORE a timeless perspective on humanity's mission
Unlock powers of SELF-HEALING
Reframe struggles, shortcomings and challenges for SELF-EMPOWERMENT
Surpass self-limiting beliefs in all aspects of your LIFE
Survey practices which have helped humans across the globe THRIVE for millennia
Enter the universal psychology of MYTH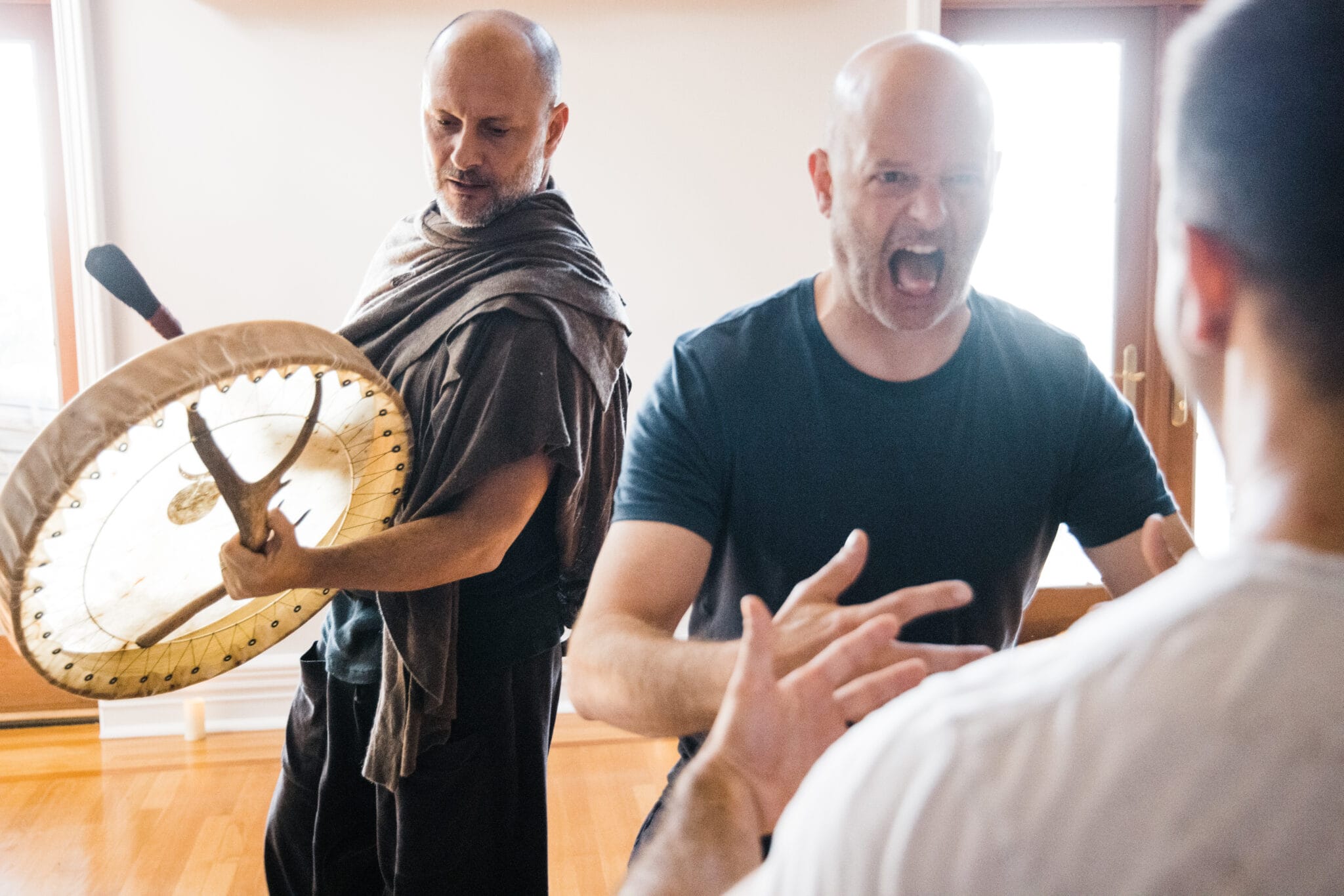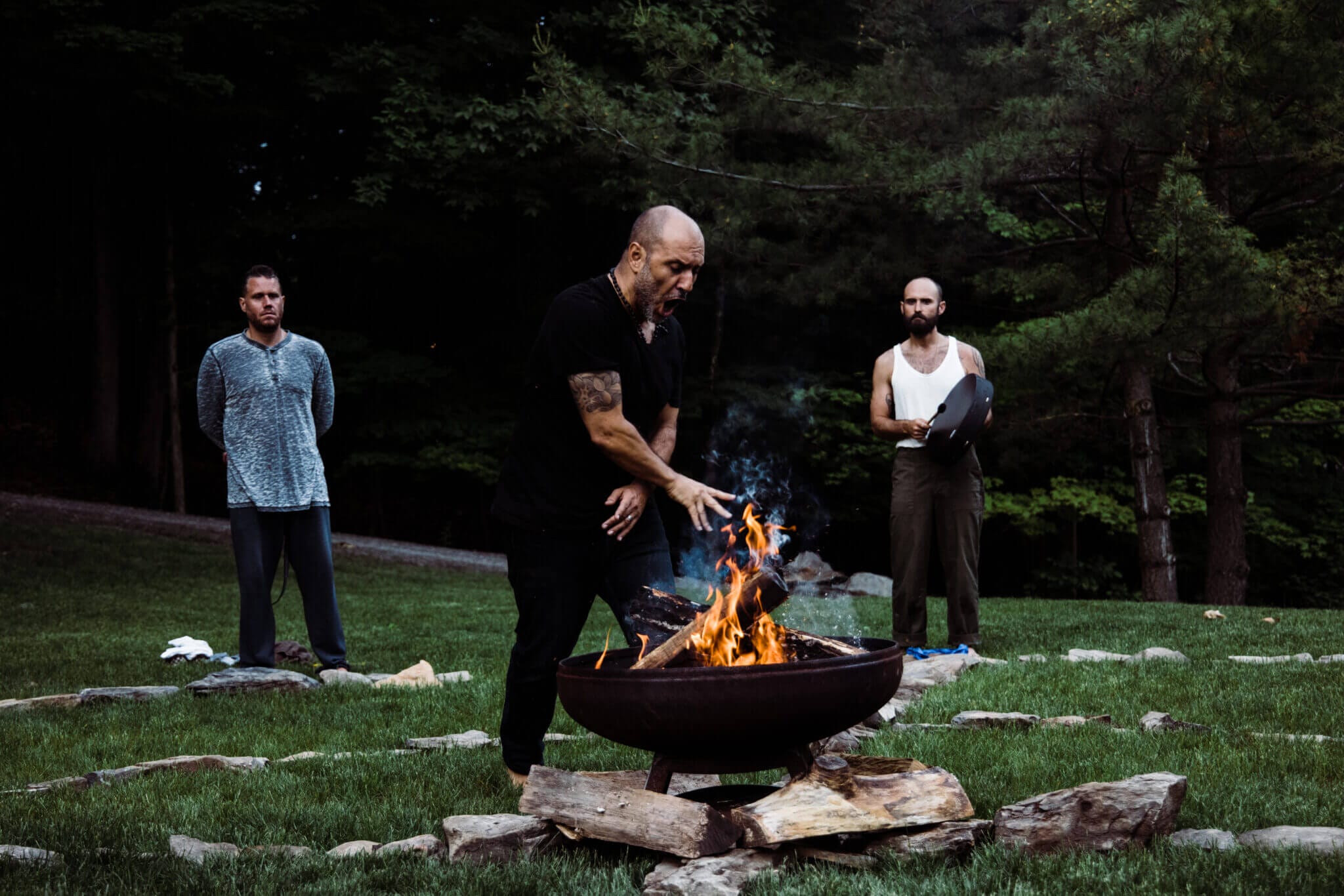 6 Modules We Will Be Working With
We will meet two Saturdays a month for three months.  Each Saturday we will work on a new module and dive into practices associated with that module.
countdown to start of the program
Cody Tarpley
"Jordan is on a mission to help others heal. He has been a major support in my journey of self-love and self-discovery and I'm grateful to call him my friend. I've watched him grow through his own healing journey over the years and evolve into a man and a leader who embodies calmness, strength and wisdom. Jordan is driven to experience the razor's edge of spirituality and consciousness, yet maintains a humbled heart and grounded sense of self - this is what makes him a great teacher."
(This course is open to both men & women)
3 options to pay for your course
Course Fee [Paid In Full]
$495.00
Payment Plan 1[2 Month Payment Plan - Total $550]
2 X $275.00
Payment Plan 2 [4 Month Payment Plan - Total $600]
4 X $150.00
1 full scholarship and 1 partial scholarship are availble for this online course.  If you're interested please  email info@embodiedmasculine.com (subject: an introduction to shamanism scholarship) for consideration.  If you have already attended an Embodied Masculine event or course under scholarship, you do not qualify.  Access to online course available to registered students for two weeks after the end of the course.
"In one sense, the voyage of self-discovery is solitary, but that doesn't mean you have to take it all alone. A lot of men suffer silently when they are in creative chaos and feel something is wrong with them because they don't realize other men are experiencing a similar disintegration of the old modes of masculinity. In matters of the psyche and spirit, taking the journey and telling the story go hand-in-glove, and that is why we need a listening community in order to make our solitary pilgrimage. The most powerful resource we have for transforming ourselves is honest conversation between men and men, women and men, men and women."

— Sam Keen, Fire In The Belly
"Being a part of a supportive men's group can be an extremely rewarding, humbling and transformative experience.  To have like-minded, loving men who are as dedicated to their own spiritual growth as you are - who show you your blind spots, sit with you and listen to you - has the power to transform a man forever." - Amir Khalighi
Other Programs and Offerings
top trending keywords when men look for embodied masculine: online men s groups, mankind project, personal growth, group work, close friends, group meetings, real friendships, men feel, start a men s group, enter your email, support group, men s group community, joining a men s group.