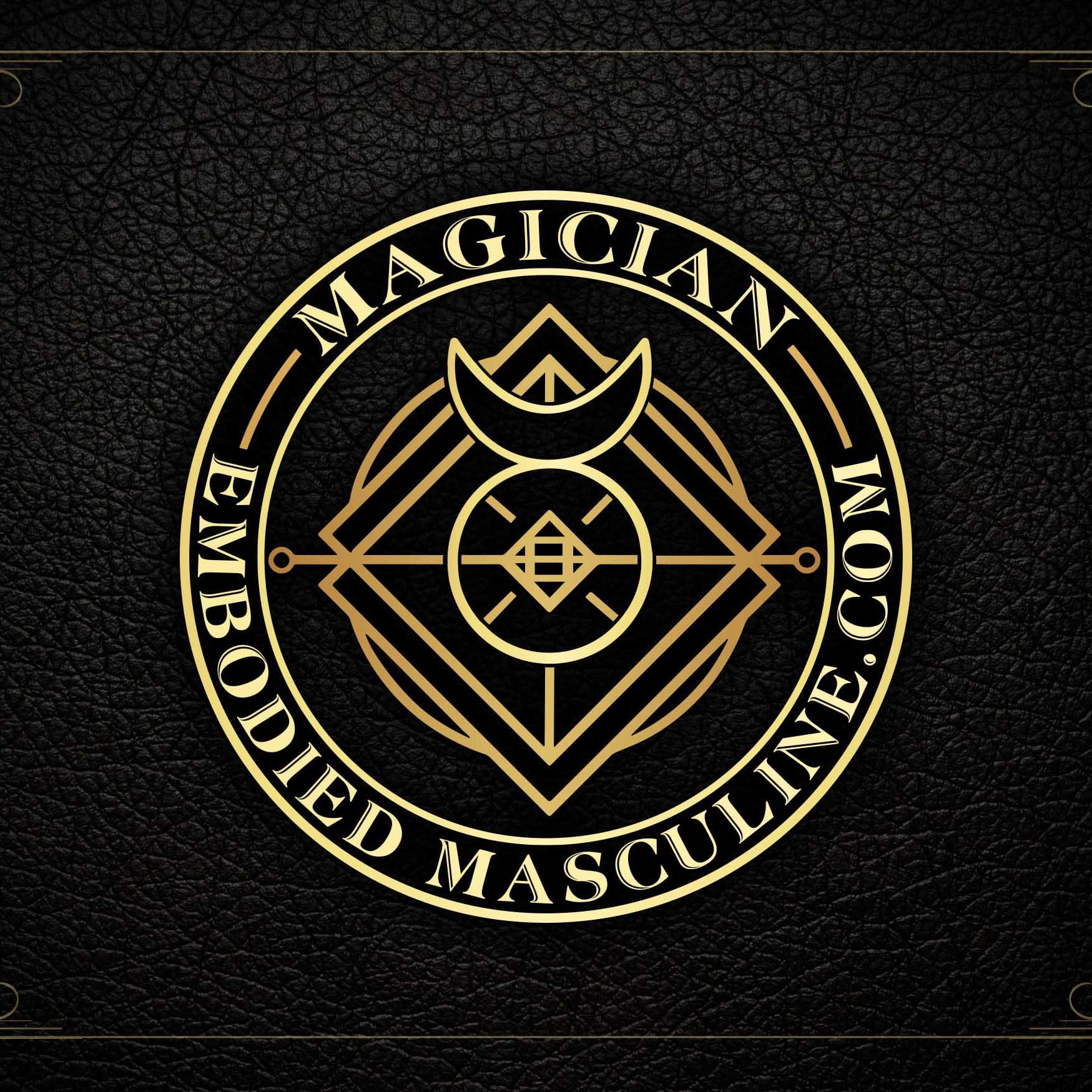 In this three-hour virtual workshop, we will be exploring the nature of the mature, masculine archetypal energy of the Magician and its bipolar shadows.  The Magician is the right hand of the divine King, the advisor on how to navigate forward in this life.  He bases his insights and wisdom from his capacity to see and navigate between the two worlds of the seen and the unseen. We will dive into embodiment practices designed to heighten your awareness of your subtle body.  We will be discussing how to generate, hold, integrate and ultimately create with this energy.   (space is limited)
THIS 3 VIRTUAL HOUR WORKSHOP IS FOR YOU IF YOU WANT TO:
Learn PRACTICES to strengthen your subtle body
Dive deep into understanding how to generate, cultivate and create with your ENERGETIC BODY
Become finely attuned to the CONNECTION

of your highest self  

Differentiate between your INTUITION and the chattering mind
Step into the POWER of the mature masculine archetype of the magician
What previous workshop attendees have to say:
Testimonials
"I'm still buzzing from yesterday's Warrior/Lover workshop. A full day of going within, going all in and connecting was exactly what my heart was craving. Beautiful, tactical, sacred and rejuvenating...all powerful reminders. And today, some brand new inspiration. Thank you." — Jimmy Franzo
"Highly recommended! What an inspiring group of men, lead by an insightful and heart centered teacher. I came with an open mind, and left overflowing with love and admiration for myself, my fellow man, and the divine feminine. Boys, who "think" they are men, try to control by force...real men, lead by empowering others. I'm thankful someone like Amir is holding space for such teachings. The world needs more men doing this kind of work...now, more than ever!" 

— JBW
"It's been a day since the Embodied Masculine workshop and I'm still amazed at the journey Amir led us through, touching the emotion and power of the warrior and lover, and how we can embody them both at the same time. It was great to be surrounded by a group of men who were able to go "all in" and show their strength and fierce vulnerability.  We need more of this!" — Berry Sween
"I had an amazing experience at my first men's workshop.  I'm going through a transition in my life where I need the guidance and understanding men and this workshop really helped me receive that and have a deeper understanding on what other men are going through.  I recommend Embodied Masculine workshops to all men! — Ash Ladjevardi
"I felt extremely powerful at the end of the workshop. I experienced true camaraderie with a group of complete strangers and it was profound." — Dylan Lunde
DATE/TIME:
July 25th, 2020 9am - 12pm
LOCATION:
Virtual Workshop via private Zoom room.  Once you register and claim your spot you will receive an email with the zoom link and password to join this workshop.  Make sure to read "workshop preparation" before you attend.
FEE:
$33.00
SCHOLARSHIPS:
Embodied Masculine will always keep two spots open for scholarships.  If you're in need of financial assistance and would like to take advantage of a scholarship for this workshop, please drop us an email at info@embodiedmasculine.com (subject: virtual workshop scholarship) and we will get back to you with availability and instructions.
REFUND POLICY
We will refund up to 5 days before the event.
Workshop Limit:
The workshop will be capped at 50 men.
WORKSHOP PREPARATION:
Privacy - Set aside three uninterrupted hours for yourself. You will need privacy.
Intention - Set an intention on what you want to bring and receive in these three hours.
Sacred Space - Create a sacred space for yourself to practice in. Take this seriously. If you've ever been to our gatherings, you see what meticulous attention goes into creating the space we work in. Set yourself up with candles at the four directions and sage your space before stepping into it.  Leave the outside world and step into the sacred, liminal space you have created.  The more sacred, the deeper you will be able to dive into this experience.
Items needed - you will need a comfortable space to lay down and move.  Make it comfortable.  You're welcome to also have a paper and pen in case you want to take notes.
Technical Non Issues- Make sure you get your audio and video sorted out before the start of the workshop so you don't have to fuss with it when we begin.
No Driving - Do not attend this workshop while driving.  This workshop includes embodiment practices and guided meditation.
Don't Rush - Set time aside for yourself to do this right.  Make sure you log-in between 8:45 a.m. to 8:55 a.m. PDT and get situated.  Ground yourself in preparation of the start of the workshop.  This is your time, ease into the experience.
Honor The Container: There are no late entries and no early departures in order to maintain the integrity of the container. The Zoom room will be locked at 9:10 a.m, and we will start promptly at 9:00 a.m.  Virtual doors open at 8:45 a.m. We honor ourselves and listen to our bodies. We go ALL IN, yet are cognizant to advocate for ourselves as not to participate from a space of ego during practices. We find where our 80% effort lives, and we breathe into that pose and relax into it. What is shared in the circle portion of the workshop is considered sacred and private. It does not get shared with anyone.
QUESTIONS:
Email info@EmbodiedMasculine.com if you have any questions about the workshop.
Countdown to start of this virtual workshop.  This event will sell out, we will be capping this event at 60 men.