What To Expect When Joining Us:
At our men's embodied practice and circle gatherings, we focus on movement, meditation, Qigong, Kundalini, physical training, spiritual training, shadow work and embodiment practices designed to deepen and strengthen our presence and container as men.  We dive into practices designed to give voice and expression to parts of ourselves we keep hidden.  We play with all forms of energy from light to dark, and in doing so we empower ourselves in becoming more expressed, whole and free.  We drop our perceived burdens and connect to Source energy to fuel and guide us.  We also dedicate time to personal check-ins to share anything that needs to be aired and supported during the circle portion of our gathering. Men share and support one another in all realms of life's manifestations from parenting and relationships to clarity of purpose and everything in between.  We agree to hold a tight container, what is shared in our circles is strictly confidential and held by men of integrity.   There is an intrinsic quality of nourishment when men spend time together to train, learn and lean on one another.  Our goal is to cultivate and raise a community of powerful men and we invite you to join us.  We look forward to meeting and welcoming you at our next gathering brother, it starts with a "Yes"!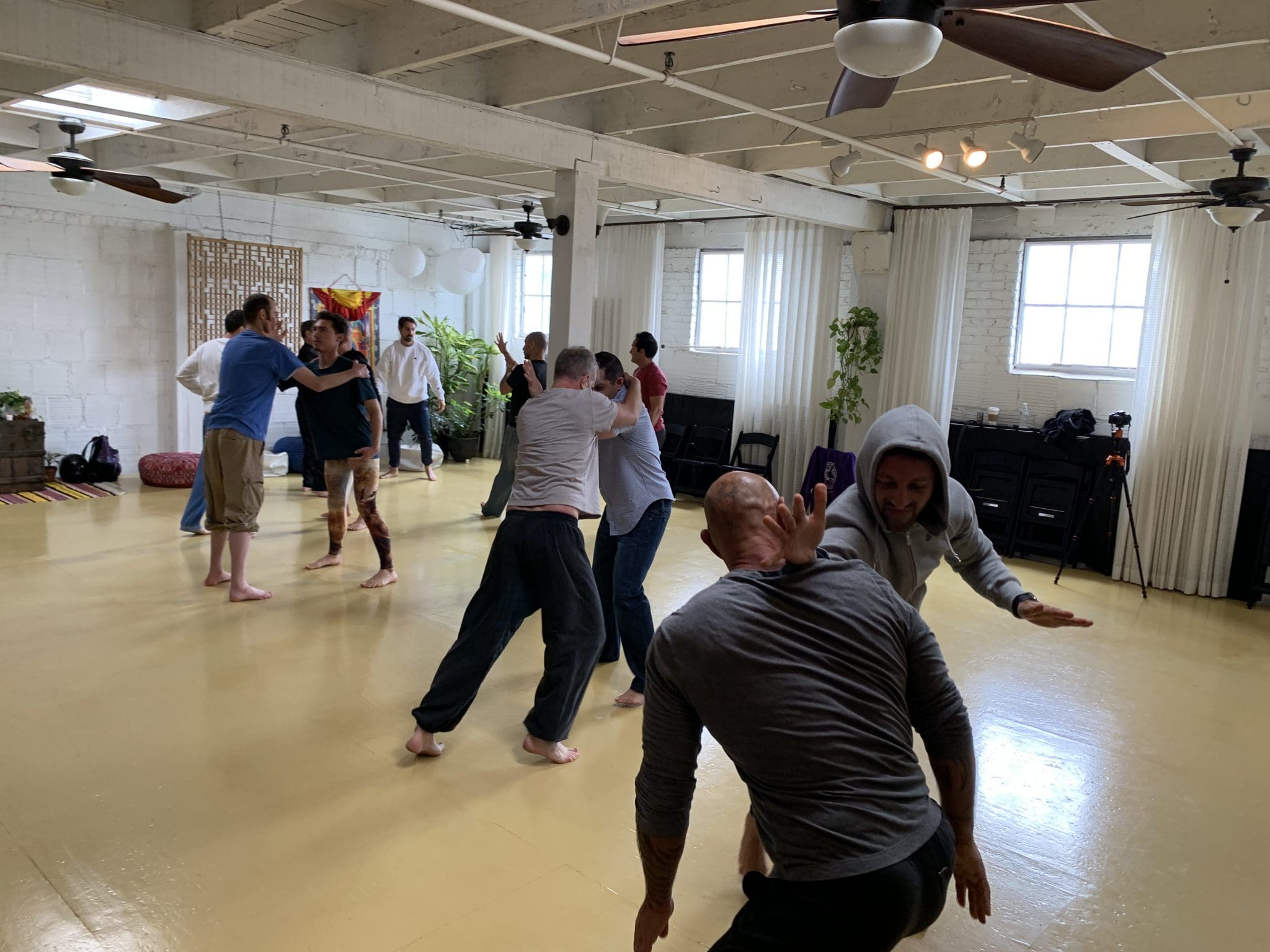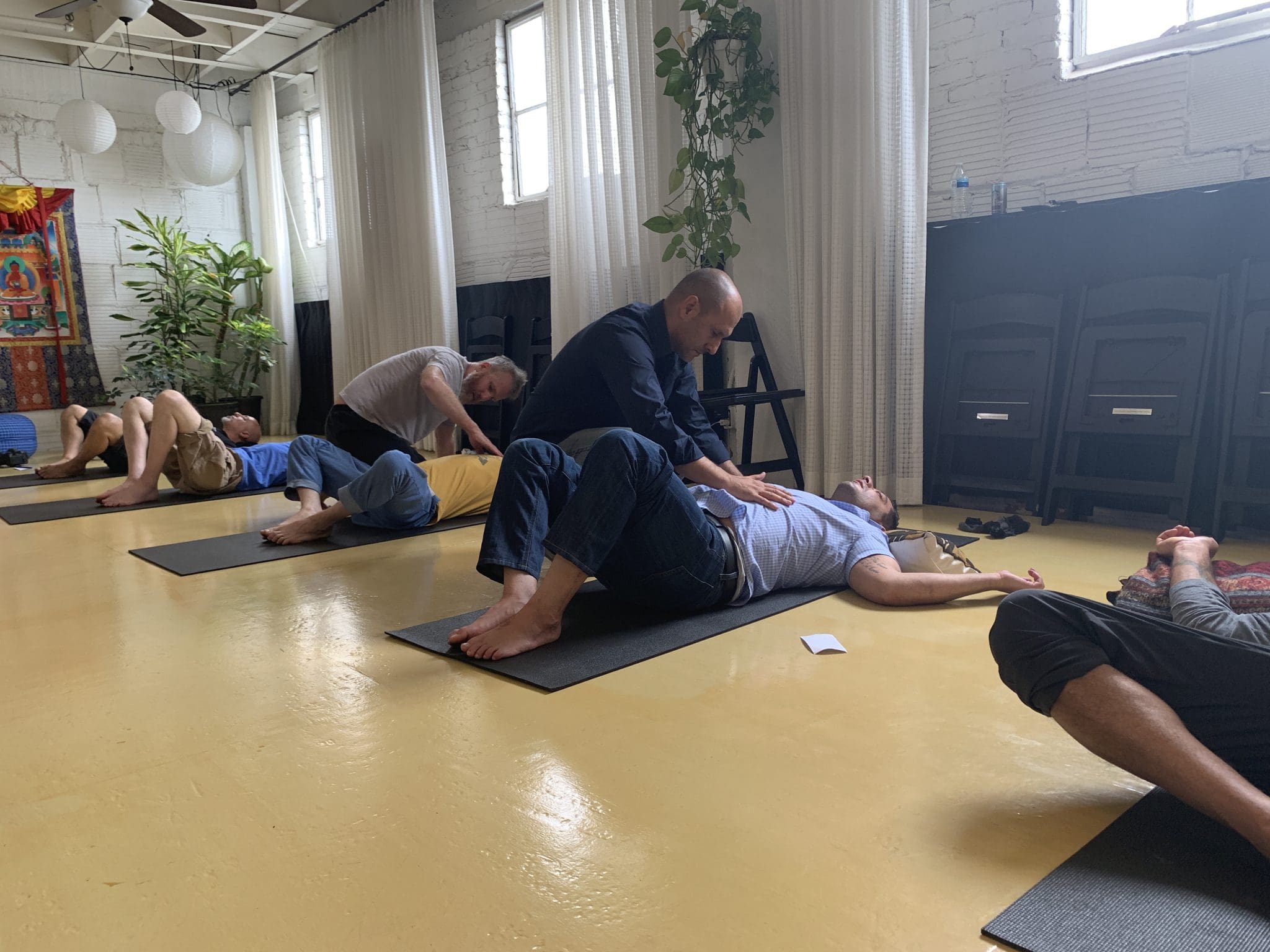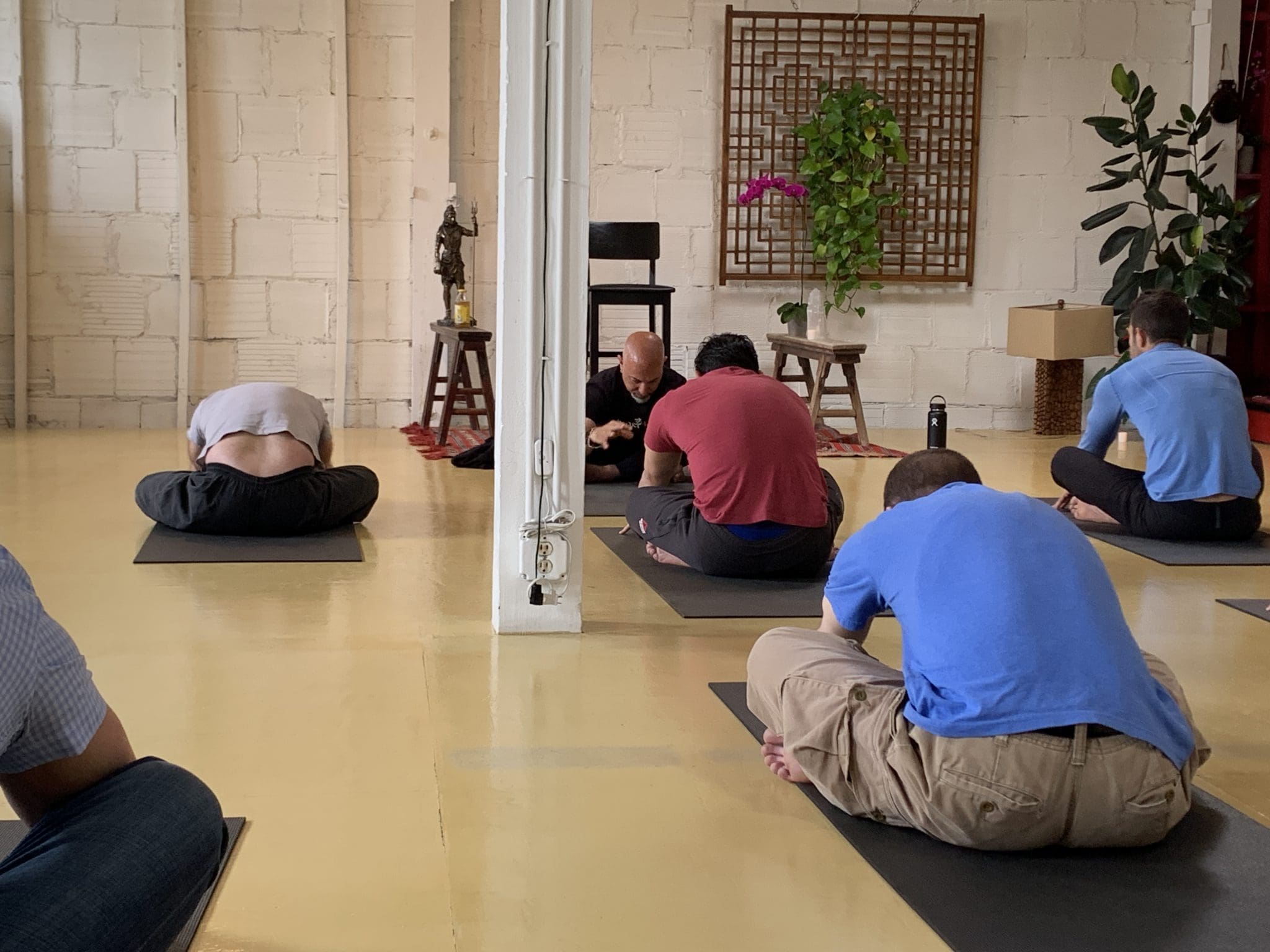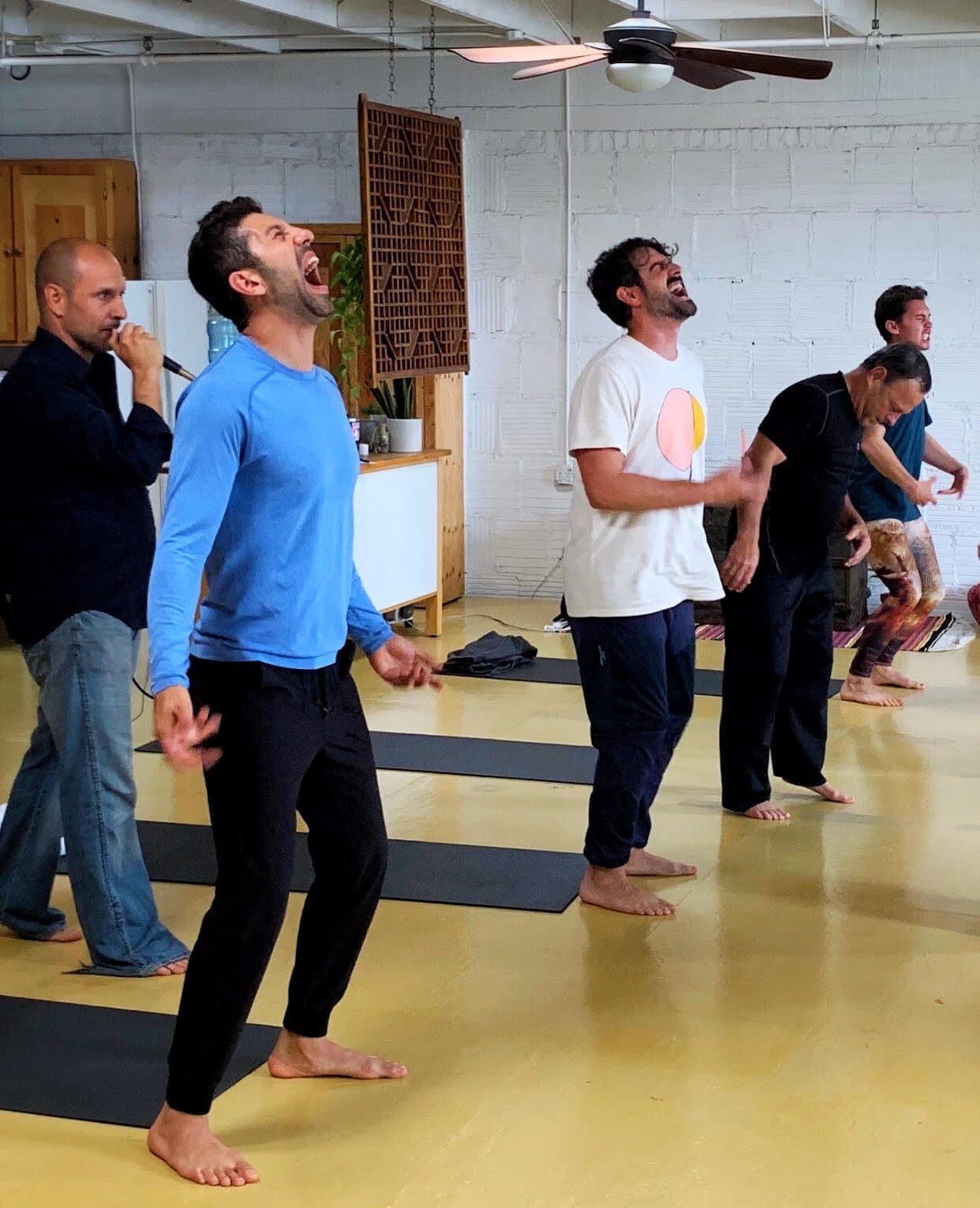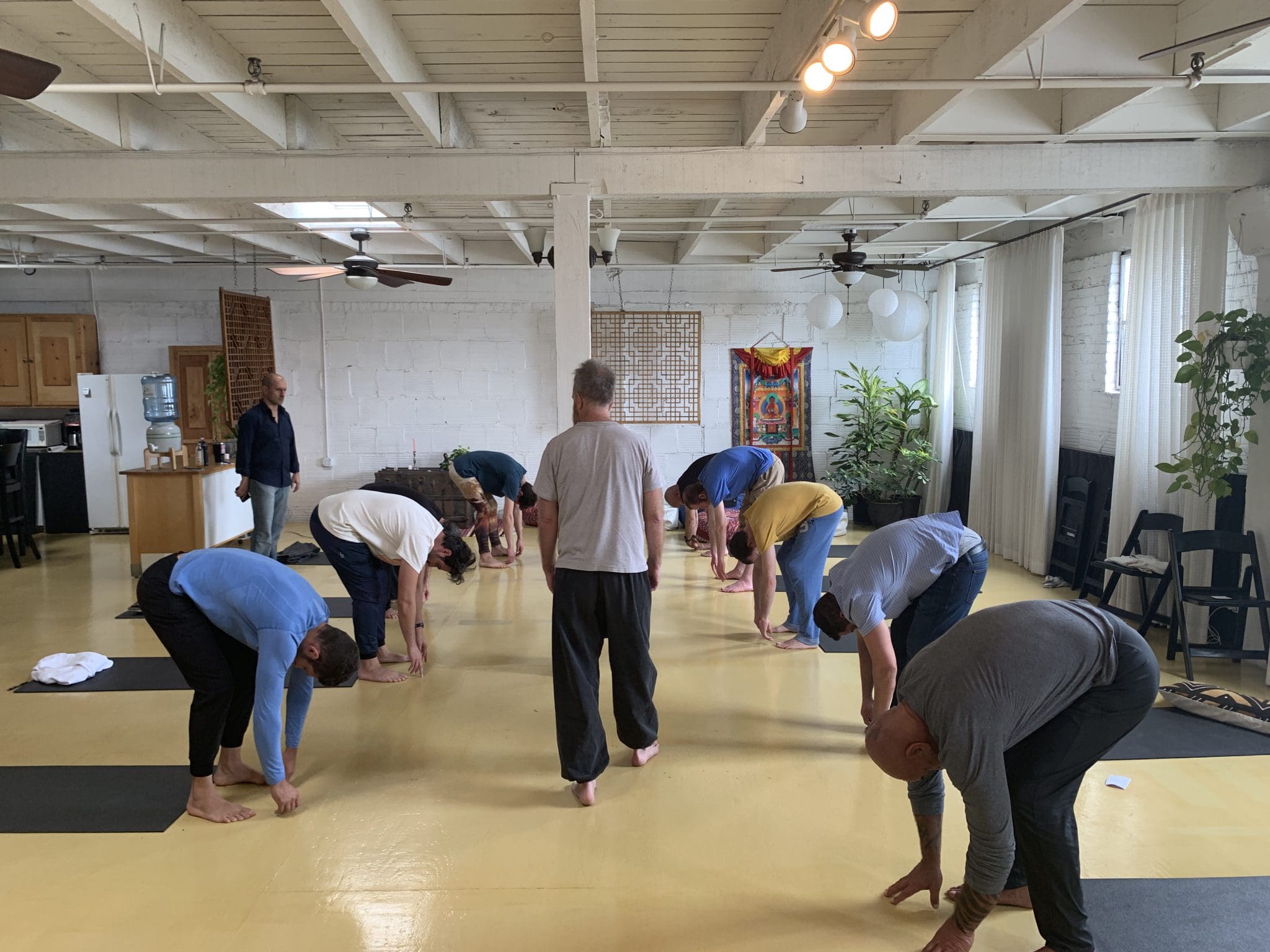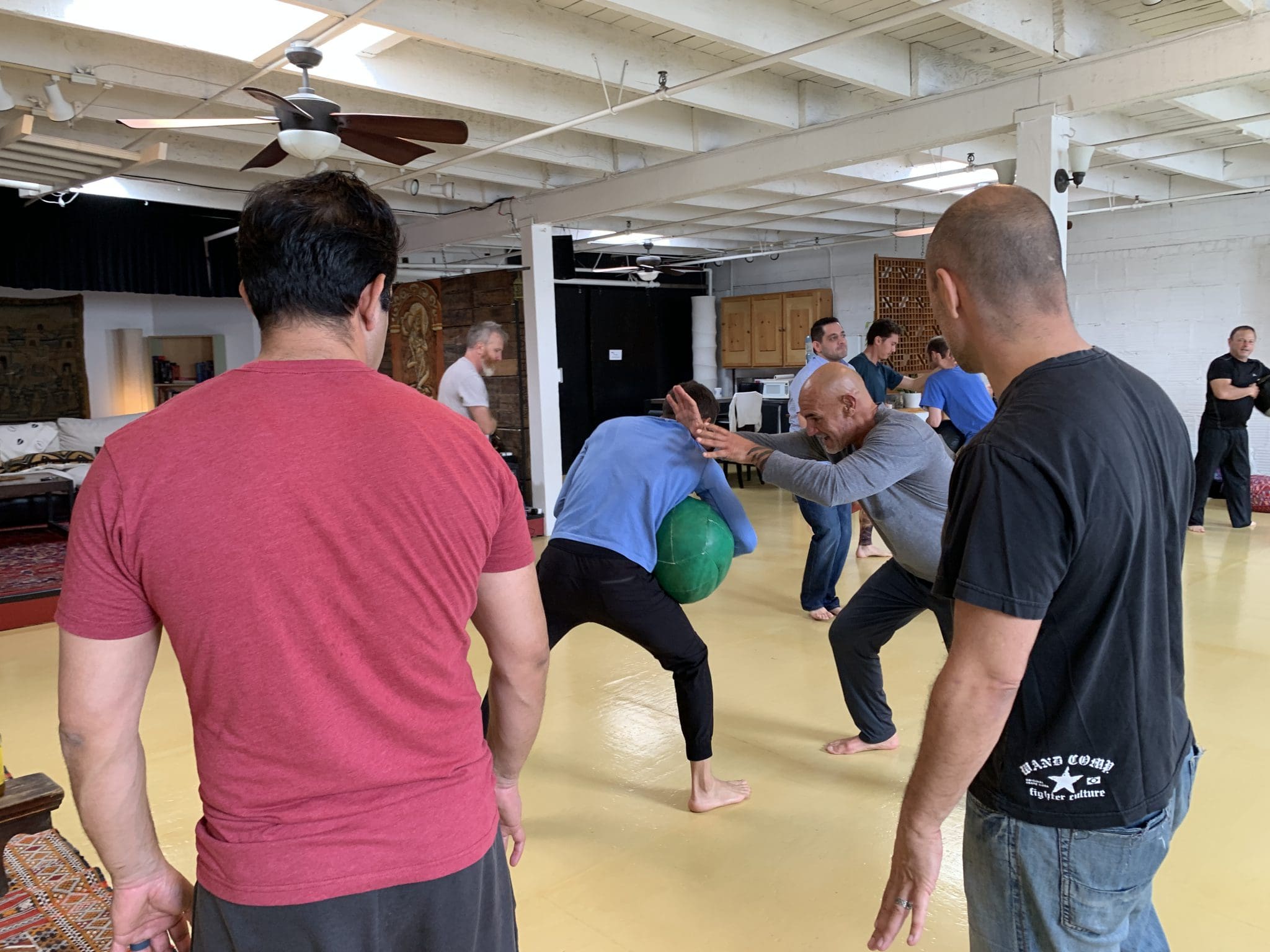 Bi-weekly gatherings for men in Los Angeles are at Yoga Desa in Topanga Canyon

Participate in practices designed to get you more into your body and less in your head, including: embodiment practices, mediation, movement practices, partner practices, Qigong, physical training, self defense training & spiritual training


Circle gathering to check-in and share in a confidential container. Men have a chance to share about anything they'd like, from challenge to success. We discuss topics ranging from relationships, parenting, work, clarity of purpose and everything in between

Become part of a shared community of similar-minded/hearted men

Be held accountable by other men for living a purpose-driven life

Learn to share openly and vulnerably in a safe container

Learn to lead in your personal relationship and professional life

Experience being held energetically by the presence of loving men who want nothing from you but your growth and happiness

Get honest, loving and forthright feedback from other men

Learn to live from a place of strength and love, not fear

Learn and practice defending yourself physically in the world

Learn meditation and manifestation practices

Event Sign-In Instructions
You can register prior to your arrival or when you arrive.  Arrive 15 min prior to start of session.
Go to www.EmbodiedMasculine.com
Hover over "Offerings" on the top navigation and then click on "Event Sign-In" (Follow the steps to signing in.)
Pick up a seat cushion, a blanket and setup yourself on the floor.  Sit quietly until the start of our session.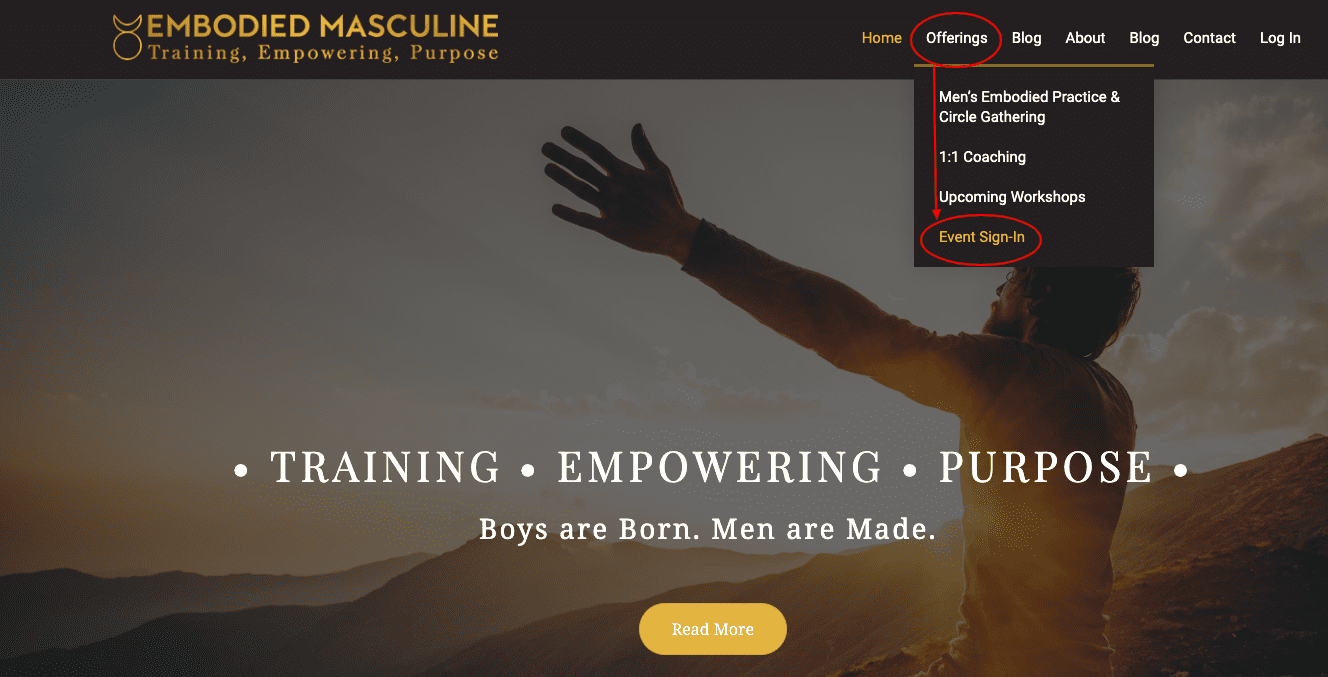 "In one sense, the voyage of self-discovery is solitary, but that doesn't mean you have to take it all alone. A lot of men suffer silently when they are in creative chaos and feel something is wrong with them because they don't realize other men are experiencing a similar disintegration of the old modes of masculinity. In matters of the psyche and spirit, taking the journey and telling the story go hand-in-glove, and that is why we need a listening community in order to make our solitary pilgrimage. The most powerful resource we have for transforming ourselves is honest conversation between men and men, women and men, men and women."

— Sam Keen, Fire In The Belly
"Being a part of a supportive men's group can be an extremely rewarding, humbling and transformative experience.  To have like-minded, loving men who are as dedicated to their own spiritual growth as you are - who show you your blind spots, sit with you and listen to you - has the power to transform a man forever." - Amir Khalighi