Countdown to the Start of this men's retreat - 6/3/2022 6:00 P.M PST
leave the familiar for awhile and let your senses and bodies stretch out
You have a unique opportunity, as Hafiz says, "to leave the familiar for awhile and to let your senses and bodies stretch out."

 

Spend three magical days deep in embodiment, somatic and shamanic practices designed to realign you to the deepest sense of yourself and the natural world.

Let your body be nourished through community, camaraderie and delicious farm-to-table meals prepared by our divine chef extraordinaire, Ms. Ava Malazian.

You will have the option to secure your spot at our retreat with or without lodging.  See details surrounding the process for consideration in joining us below.

  

We will have multiple practice sessions throughout the day, free time, shared meals with one another, and will let Mother Nature nurture us (see schedule below)

We look forward to sharing this magical experience with you.

 

Please note that space is very limited at this facility. We are capping this retreat at 22 men.

Amir Khalighi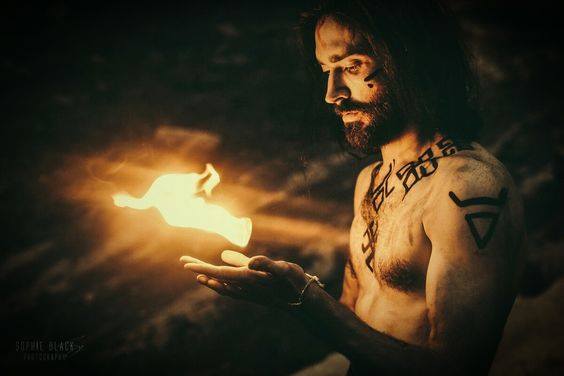 This retreat will Benefit Men Who:
Need a deep

RESET

from their day to day lives
Are hungry for

CAMARADERIE

and

CONNECTION

with other powerful men
Experience the power and wisdom of your body through deep embodiment and somatic

PRACTICES 

Desire

HEALING

in some part of their lives
Want to reconnect to an

EMPOWERED

version of themselves
Need to feel more

ALIGNMENT

in their being in relation to the natural world
Want to redefine their relationship with 

POWER

Desire deeper

PERSPECTIVE

and support surrounding "pressing issues" in their lives
Want to

LET GO

and be held in a safe container for 3 days while they allow for deep soul nourishment
Need to

RECLAIM

a sense of self that may have gotten lost in a relationship or in relation to society's demands.
Need the

NOURISHMENT

 that is provided by simply being around other heart-centered, powerful men.
Crave live music, fire and

CELEBRATION

in their lives
"I've never felt more inner peace and groundedness, all during the middle of a global pandemic. Any man who wishes to find his connection to something greater than himself and develop the capacity to handle the turbulence of the world should consider diving into this community."

— Jason D
REJUVENATED & REPLENISHED
Deepen your RELATIONSHIP and CONNECTION to the NATURAL WORLD & your PRIMAL SELF so that you can bring that raw energy into your relationships and life's purpose
With more CLARITY surrounding the areas of uncertainty in your life
With a deeper sense of FREEDOM in relation to your "life circumstances"
With a new paradigm understanding of being and working with POWER In your life
NOURISHED from DELICIOUS farm to table MEALS
"It is often said that getting from head to heart is the longest journey, and this program gives us concrete, real-world vehicles to experience the fullness of love and presence that we were perhaps created for. It is challenging and freeing. Join in this adventure into your own soul, and you will be changed."
— Beau W.
"In doing the work in this program, I am peeling back layers upon layers of bullshit! The container in which Amir holds, alongside the men doing the work with me, has been instrumental in shifting and reshaping who I am and the gift that I bring into this world. Words can't express my deepest gratitude. "
— John Y
"I encourage anyone who is called to this path to step in and experience deeply the joy of finding their purpose and freely expressing their gifts to the world. When you choose to do this work, you will take a meaningful step into your deepest, most authentic life."
— Steve W.
"The retreat in Mazama truly exceeded my expectations. I was taken on a journey of self-exploration that my soul was desperately craving. Amir's ability to hold the space for all of us men was impeccable. His integrity, courage and heart was consistent and prominent."
— Mike J.
What's included in at this reteat:
√ Retreat On A 13 Acre Private Estate: Three day immersive nature retreat at a private 13 acre estate in the Catskill Mountains of New York.  The exact location will be shared with attendees to respect the wishes of the property owner. 
√  Divine Farm-To-Table Meals: We don't use the word "divine" loosely at Embodied Masculine, so when we say "Divine Farm To Table Meals" we're being serious. Every meal is prepared with the deepest care and attention designed to nourish men doing powerful, confronting work.  Every ingredient has been hand picked by our private chef, Eva Malazian, to support your well-being and nourishment.  
√  Lodging (optional): You have the option to stay on the property.  We can only accommodate a certain number of men.  Once lodging sells out, you will need to register for this retreat without lodging, which means you will have to find lodging elsewhere.  Those not lodging on site will need to leave the property after the final evening practice. 
√  Nature Immersion: We will be hiking deep into the Catskill Mountains on Saturday for our immersive hike.  A packed lunch will be provided and we will be practicing out in nature.
√  Do Nothing Time: Between our practice sessions, you will have ample "do nothing time" where you can enjoy your time in nature as you see fit.   
√  FTP Offerings: 12 men on this retreat will be from the Embodied Masculine Facilitator Training Program. In addition to assisting Amir during our practice sessions, they will be making unique offerings during free times.
√  Somatic, Embodiment & Shamanic Practices: We will be holding multiple practice sessions throughout each day. These practices are designed to free you in ways you may not have known you needed.  Practices are designed to give you insights and empower you on your path.
√  Brotherhood, Support & Camaraderie:
You will share heart-opening and powerful experiences in practices, go on magnificent hikes, practice in nature, share meals, enjoy fireside chats and song, and most importantly, make friends for life.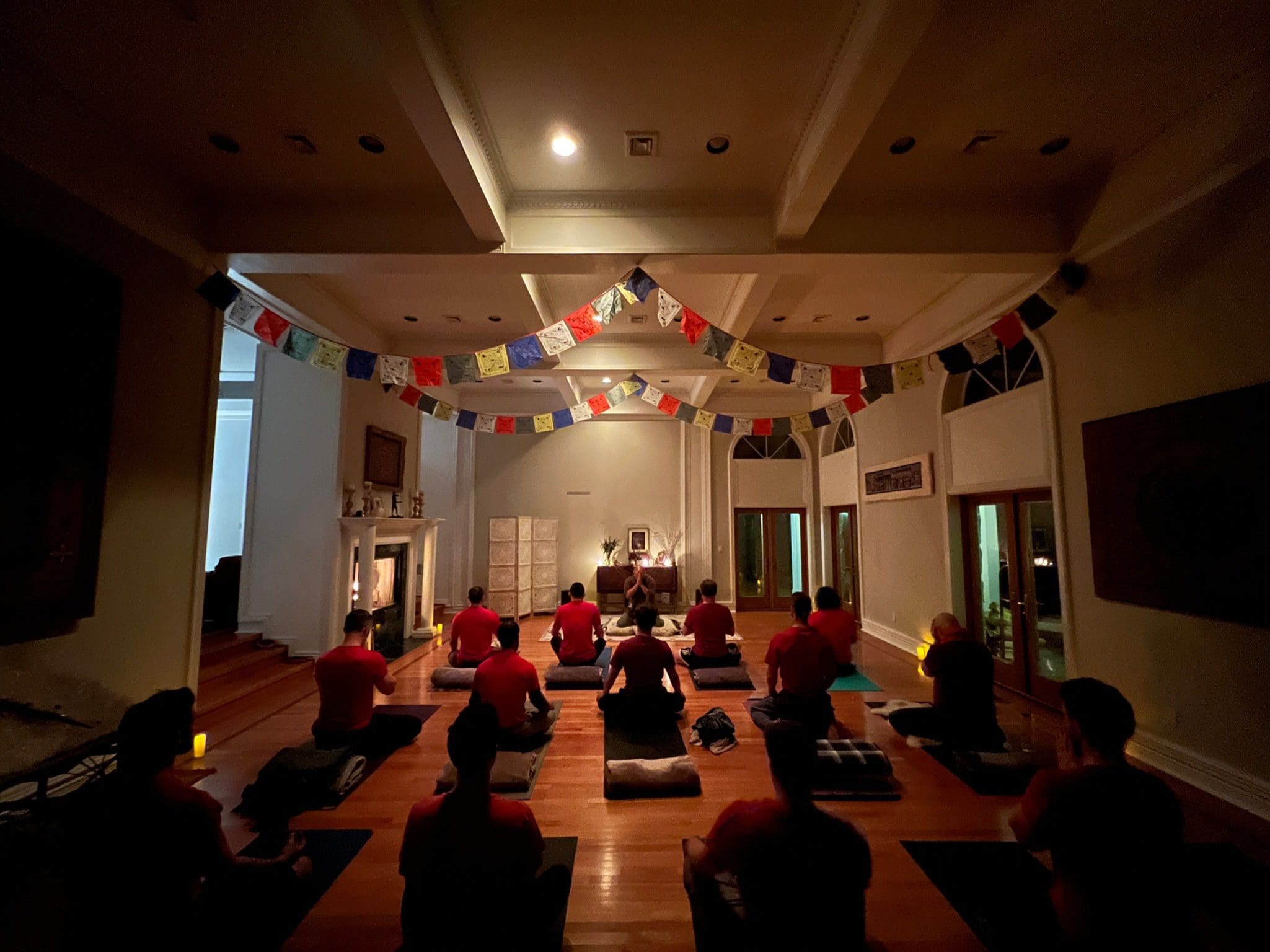 Retreat Location: A Private 13 Acre estate in The Catskill Mountains, NY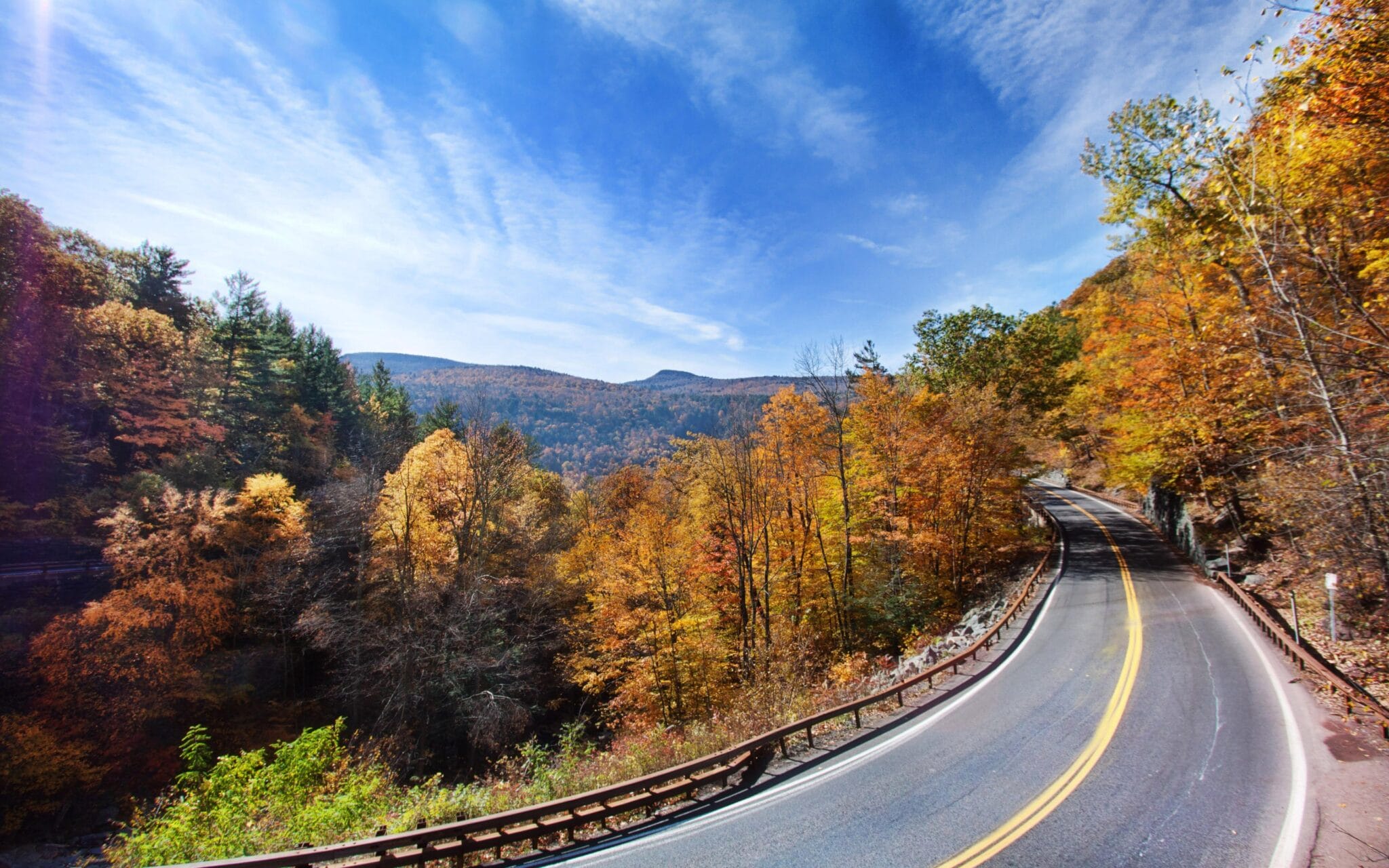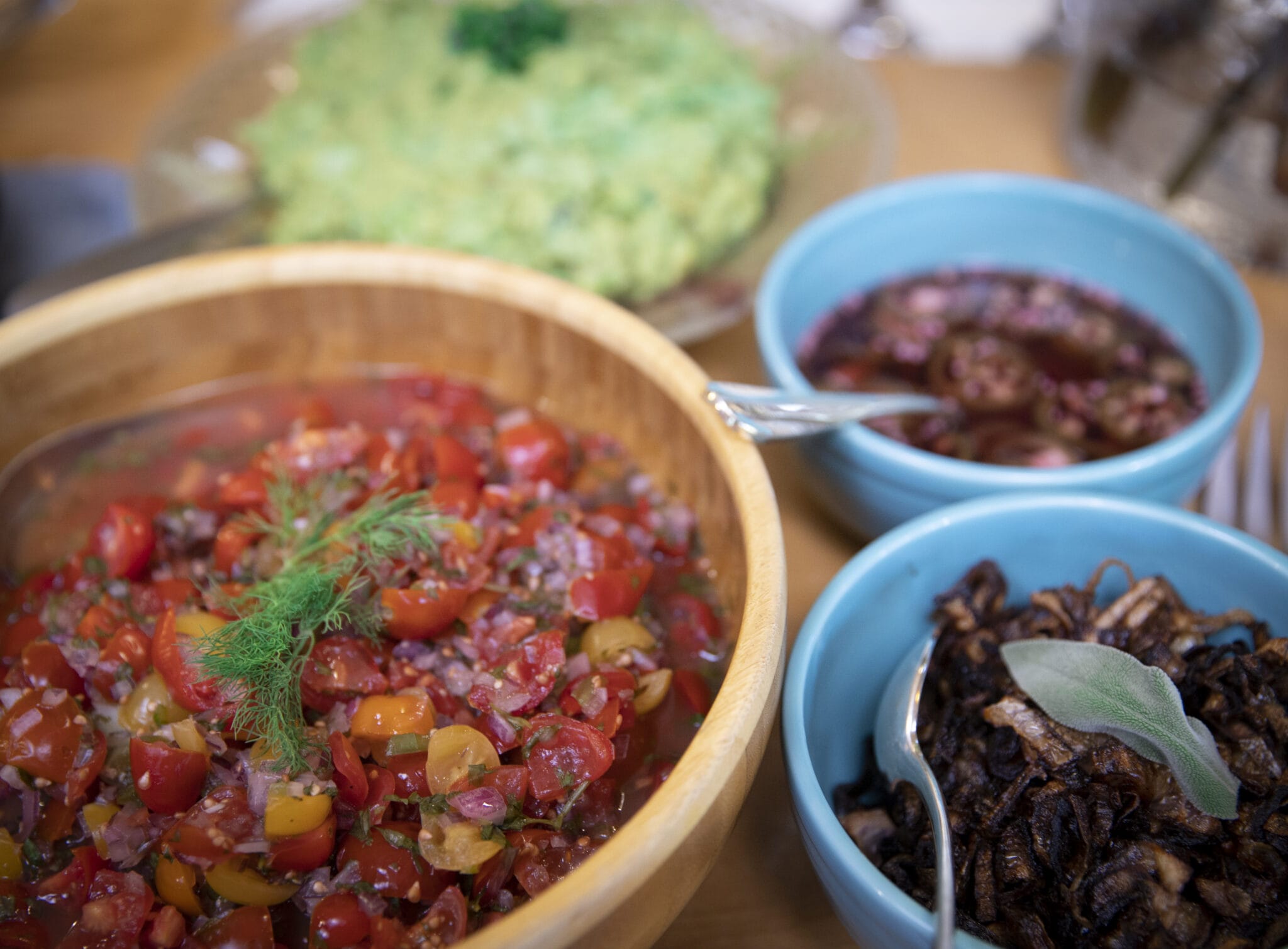 The owner of this private estate has requested strict privacy surrounding it's location.  Once you've been invited to join this retreat you will gain access to a private retreat page where additional information will be shared with you, such as the retreats exact location, images, support staff & more.
"I felt like I was a part of something real and valuable. The practices shared with us are powerful and took me deep every time. To anyone who is searching for a program with real potency to commit to: You've found it."
— Edward T.
"I bonded with brothers on our shared journey through the Earth, as I saw a piece of myself in each and every one of them."
— Kyle L
" I was able to go deeper and tap into generations of trauma and oppression that I carry from my ancestors. Let your healing begin"
— Trey H.
Retreats Schedule (tenative)
Thursday 06/02/2022
Men who are opting to lodge with us can check in as early as the night before the start of the retreat between 8PM and 10PM.
Friday 06/03/2022
07:00 AM to 08:30 AM - Non lodging or day of guests check in
09:00 AM to 12:00 PM - Morning Practice Session
01:00 PM - Lunch
03:00 PM to 04:00 PM - Restorative Yoga
05:00 PM to 08:00 PM - Evening Practice Session
08:30 PM - Dinner
10:00 PM - Fireside Gathering
Saturday 06/04/2022
06:00 AM to 06:30 AM - Sunrise Meditation
07:00 AM to 10:00 AM - Morning Practice Session
10:30 AM - Breakfast
12:00 PM to 04:00 PM - Nature Immersion & Practice (packed lunches provided)
06:00 PM to 09:30 PM - Evening Practice Session
10:00 PM - Feast
Sunday 06/04/2022
06:00 AM to 06:30 AM - Sunrise Meditation
07:00 AM to 10:00 AM - Morning Practice Session
10:30 AM - Breakfast
1:00 PM - Clean Up & Check Out
Want to be part of this experience?
If you are interested in this retreat, you have the highest chance of gaining entry by applying early. We expect more applicants for entry into this summer retreat than the available 22 spots. Not all applicants will gain entry into this retreat. All applicants will have to go through an application / interview process unless you are in the Facilitator Training Program (FTP).
All men are selected based on their readiness, willingness, openness and commitment to diving into this level of deep, introspective men's work for the 3 days ahead of us.
Once your application has been reviewed, you will be invited to an informal 15 minute interview. The interview is to see if there is alignment, if the timing for this type of work is in your best interest at this time, and to answer any questions you may have.
RETREAT REGISTRATION FEE [Lodging Included]
[Farm To Table Meals Included]
$1,352.00
You can register and check in as early at Thursday 06/02/22 8PM to 10PM. You will be sharing a room with other men on the property.
RETREAT REGISTRATION FEE [Lodging Not Included]
[Farm To Table Meals Included]
$832.00
You can secure your spot for this retreat with or without lodging (see above).  Please note you must be invited before paying your retreat registration fee
All farm-to-table meals all included in your retreat registration fee. Meals are included from Friday 06/03/2022 to 06/05/2022 (see above schedule)
If you are attending the retreat and lodging onsite, you will have an opportunity to check-in on Thursday night between 8PM and 10PM EST.
1 non-lodging full scholarship will be offered for this retreat.  Email

[email protected]

(subject: Summer Retreat in Woodstock, NY Scholarship) for consideration.  Write a 500-1000 word essay on why you believe the scholarship should be awarded to you.  If you've already attended an Embodied Masculine event or course under scholarship, you do not qualify.
For those lodging on the property, you will be sharing a room with other men.
Covid Safety: We simply require a negative Covid test to be submitted to our onsite nurse (instructions will follow once you've been invited) within 72 hours of your arrival at the retreat location. There will also be a temperature check upon check in.  We don't expect any issues as this will be our 5th in-person retreat over these past two years. We have found a balanced approached to bring a deep sense of comfort and safety for all.